Helps Your Business Go-Digital
ONLINE TRANSFER BOOKING ENGINE
Micro, Small, Medium, Large, Enterprise Friendly
Go Digital | Business & Revenue Growth  | Increase Back-Office Productivity, Ground Operation Efficiency | Positive Customer Experience
FleetCRM.io empowers Passenger Transport Operators & Logistics Delivery Operators with,
Booking Engine (Transfer/Delivery) to build your own digital brand to receive new bookings
Route Optimisation (levelling), Fleet, Driver Dispatch and Tracking
Generate Customer Invoice & Driver Payouts for Completed Trips
Digitise Back Office & Ground Operations (Driver Mobile App) to achieve transparency & productivity with data insights
API Integration with major global demand aggregators (OTAs) to increase direct bookings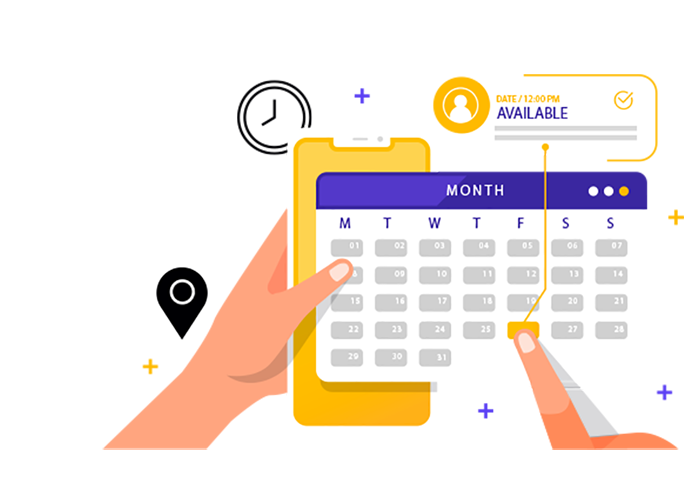 FLEETCRM TRANSFER BOOKING & DISPATCH SOLUTION
A Highly Reliable Online Transfer Booking Engine with Dispatch Management Software & Mobile APP Suite. 
FLEETCRM is The Most Ideal Solution for Route Planning & Route Optimization, Efficient Driver & Vehicle Resource Allocation, Proof of Job Report, and Real Time Tracking.
All This in One Power Packed Transfer Booking and Dispatch Management Software with Customer, Driver and Passenger Mobile APP Solution.
50% OFF on Monthly Subscription till DEC 2021 for NEW Customers Sign-Ups!
Accessible Anywhere, Anytime, On Any Device
Receive Bookings from Customer, Connect with Passenger and Track Vehicle & Driver via Mobile APP 
Convert your website into B2B Customer Reservation System and B2C Transfer/Delivery Booking Engine
Accelerate your business by digitizing back office operations, route optimization, dispatch & tracking
Communicate with drivers and Passengers, track ride progress with the driver mobile app
Enroll in our Supplier Program, to directly receive bookings from the global demand aggregators
Enable Local Payment Gateway to directly process & receive money into your designated bank account.
FLEETCRM OPERATIONAL ADVANTAGES

DIRECT B2B & B2C BOOKINGS
Generate DIRECT Revenue using our E-Commerce Enabled Booking Reservation Engine enabled with Payment Gateway

CUSTOMER & DRIVER RATE-CARDS
Define Customer, Driver Rate-Cards (as templates) which are automatically applied to the customer bookings & assigned jobs

REAL-TIME TRACKING
Real-time tracking on a map interface, which is synchronized with all stakeholders part of the booking

CUSTOMER INVOICE & DRIVER PAYOUTS
Generate & Email Customer Invoices & Process Driver Payouts for Completed Trips for a date-range

PLANNING & OPTIMISATION
Route planning & Optimisation for Private, Exclusive and Seat-In-Coach (single pick up to multiple drops) and (multiple pick ups to Single drop) to right Vehicle & Driver

INTERACTIVE PLANNING DASHBOARD
Interactive dashboards to filter & analyse Customer bookings by Private, Exclusive or Group (Seat-In-Coach) bookings for allocations & assignment

ELECTRONIC PROOF OF JOB COMPLETION
Job Report capturing proof of job start, driver arrived, passenger-on-board/no-show and completion with images, timestamp and geo-coordinates

DRIVER ROUTE VISUALIZATION
Our Customer, Driver/Supplier and Passenger app allows clients to visually track the status of their bookings real-time